About Borleis Kitchens
Specialist cabinet maker and kitchen designer, Dirk Borleis started Borleis Pty Ltd in 2004. Since that time, he has watched the business grow in reputation and popularity. He employs qualified competent full time tradesmen who under his guidance assist him with all their commercial and residential projects.
A qualified cabinet maker by trade, in the years prior to starting his own business, Dirk handcrafted fine furniture using time tested 'old fashioned' methods to design and build beautiful custom furniture pieces – from small hall tables through to large entertainment units.
Today, Dirk and his team at Borleis Pty Ltd offer you top designs, personalised service and all the latest choices in materials and components. From kitchen cabinetry, bathroom vanities, outstanding workmanship is just the beginning of a Borleis creation where quality, craftsmanship and personalised service stands alone.
Memberships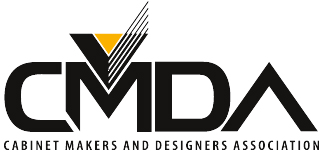 Our membership with CMDA means that we have the assistance to improve our business practices as we aim to provide our clients with expert industry standards.
Our Mission
Is to provide our employees with an honest and helpful working environment, where every employee individually and collectively, can dedicate themselves to providing our customers with exceptional workmanship, extraordinary service, and professional integrity.
Our Commitment
Is to this mission will allow Borleis Pty Ltd to exceed our customer's expectations in quality, delivery, and cost through continuous improvement and customer interaction.
OHS Obligations
Borleis Kitchens is firmly committed to ensuring we comply with the:
Occupational Health and Safety Act 2004.
Occupational Health and Safety Regulations 2007.
Applicable Codes of Practice and Australian Standards.